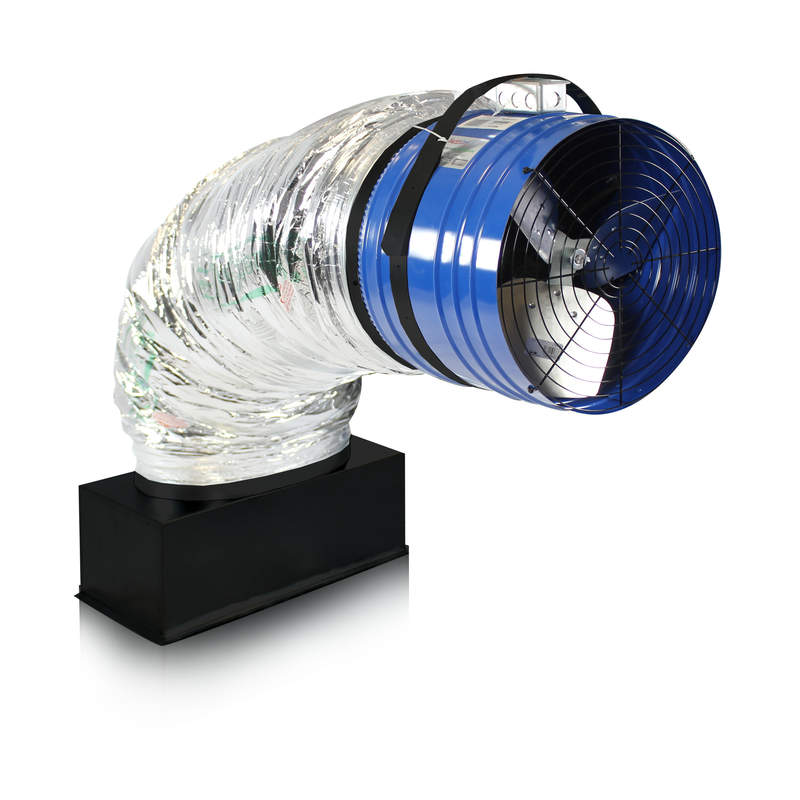 QuietCool
QC CL-4700WD WiFi Deluxe Whole House Fan
---
QuietCool QC CL-4700WD WiFi Deluxe Whole House Fan

Works with Google!  Works with Alexa!

QuietCool whole house fans now work with Smart Home controls. You can control the fan with wall switches, a smartphone app, or voice command with Google Home, Amazon Echo, Iris, etc.
The QuietCool QC CL-4700WD is an innovative whole house fan that delivers superior performance with 4534 cubic feet per minute of airflow while operating almost silently.

It is mounted in the attic and connected to an attractive ceiling grille with  patented acoustical insulated flexible duct. This design eliminates all vibration, rattle and noise so common to all other whole house fans.

It can be installed almost anywhere in the ceiling as long as there is an attic above. It fits between 16" on center framing, requires very little carpentry work to install, and takes less than half the time to install as a conventional whole house fan. The fan  has an internal, insulated damper that closes to prevent air loss when the fan is not in operation.
This fan moves a lot of air and it needs to be able to escape the attic. Exhaust ventilation is needed for the fans to work properly.
You may be eligible to upgrade this fan to a Trident fan for free. The Trident line has a removable grille and a 15 year warranty. Just put a note in the comments section!
Includes a WiFi switch so you can connect to your home WiFi system.
| | |
| --- | --- |
| Motor Voltage | 120V AC |
| Motor Amperage | 2.5 Amps Low Speed |
|   | 5.2 Amps High Speed |
| Power Consumption | 317 Watts Low Speed |
|   | 634 Watts High Speed |
| Motor Speed | 1560 RPM |
| Air Flow @ 0.1. SP | 2250 CFM Low Speed |
|   | 4500 CFM High Speed |
| Max. Sound Level in Room | 51 db |
| R Value at Closed Damper | R 4.2 |
| Ceiling Rough Opening | 16" x 39" |
| Intake Grille Color | White |
| Shipping Weight | 230 lbs |
| Manufacturer's Waranty | 10 years |
| Exhaust Ventilation Required | 864 si/6 sf |
| Effective For Areas of | 1100 to 2750 square feet |
---
Share this Product
---
More from this collection