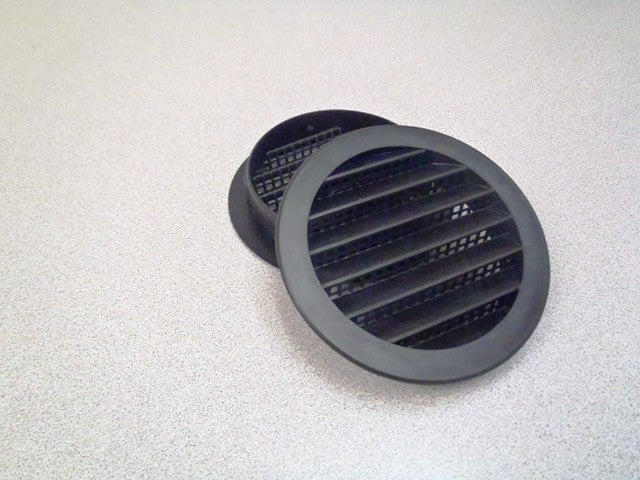 Maurice Franklin
2" Round Plastic vent, black - bag of 6
---
2" Round Black Plastic Vent - bag of 6

PLBL-100 2" 6PK

These small round plastic vents are made of high quality UV stabilized wire and cable grade polypropylene and have a unique polypropylene screen system to keep insects out.
They are easy to install in wood. Not made for glass, metal or PVC pipe. They fit into the hole made by a drill-type hole saw and are held in place by knobs on the side of the vent. No nails or screws are needed.
Fits into a 2 inch round hole.
1.500 si nfa (square inches of net free ventilation area)
Made in the USA.
Orders placed by 3 pm MT will ship the next business day.
---
Share this Product
---
More from this collection